Sree Sree Ramkrishna Ashram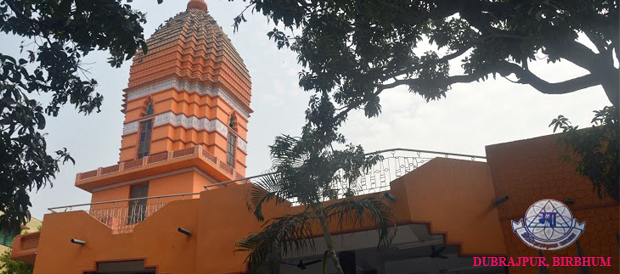 Estd- 1942 by Sree Sree Thakur Satyananda Dev. Disciple of Swami Abhedananda who was one of the famous disciples of Sri Ramkrishna dev. Spiritual & religious atmosphere exist inside the ashram campus . There are holy temples of Sri Ramkrishna , Shiva- Temple, Gopal-Temple , Abhedananda Mandir and a Goshala inside the campus.
Aims & Objectives
To spread the light of education and to serve for the common people. It organizes a boys' high school ( H.S ) namely Sree Sree Sarada Vidyapith , a girls' high school ( H.S) namely Sree Sree Saradeswari Vidyamandir, an English –medium co-ed semi residential school namely Satyananda Institution, a bengali medium primary school namely Sree Thakur Satyananda Sishu Niketan, a sangeet academy namely Sree Sree Satyananda Surabharati , a charitable hospital namely Abhedananda Seva Mongal etc. Many public beneficial works are done in the area by this institution like relief works , temple construction and repair , Scholarships for needy and meritorious students etc. It organizes Sree Sree Sarada vidyarthi Bhawan Boys' Hostel . The Hostel consists of 350 seats for Primary to Madhyamik Section & 50 seats for Higher Secondary Section( Science & Arts ).
Cultural functions & Festivals :
Katyayani Puja , Abhedananda Mela , Ratha –Jatra , Jhulan Jatra, Kalpataru Utsav, Saraswati Puja , Satyananda Shield Football Touranment and many more.
Birth Anniversary Observation :
Sree sree Ramakrishna Dev,Sree Sree Maa Sarada, Swami Vivekananda, Swami Abhedananda , Sree Thakur Satyananda Dev , Swami Bhuapananda Maharaj & Dr. Nityachaitanya Maharaj.